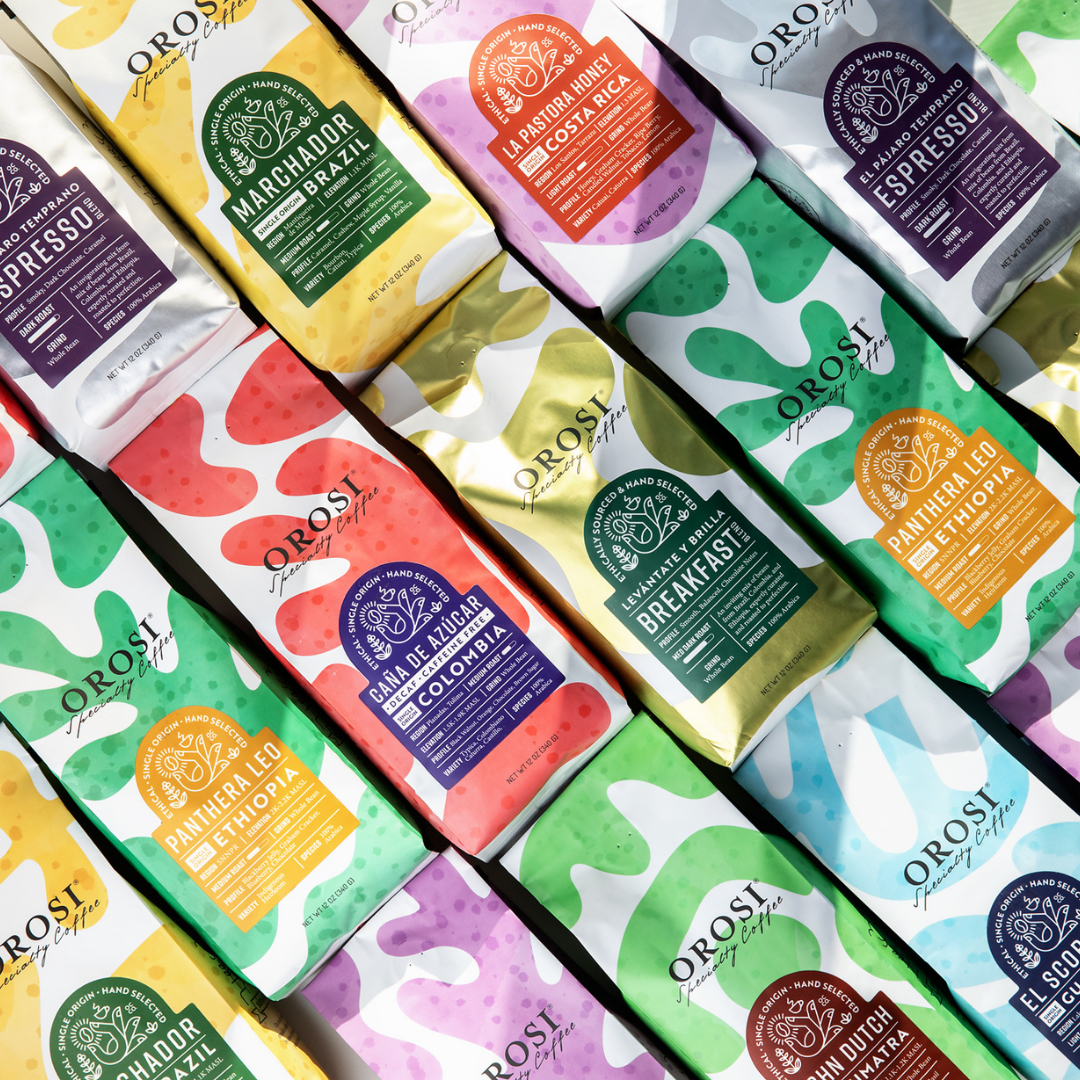 Elevate your Coffee Experience

Healthy lifestyle starts with small choices made everyday - like picking your cup of coffee.




100%
Natural

Single Origin
& Blends Coffee

Worry-free
Subscription

Eco-friendly
SINGLE ORIGIN & Blends
Explore the Flavors of OROSI Coffee

Premium Quality OROSI COFFEE ROASTERS
At OROSI Coffee Roasters, our mission is simple: We want to share a great cup of phenomenal coffee with you.

When we say we are passionate about tremendous coffee – we mean it. To us, coffee is more than just a jolt of caffeine and a delicious cup of energy you hold in your hands. At OROSI Coffee Roasters, we believe coffee is an opportunity for indulgence and self-care. It is a chance to build community and catch up with...
Our Story
Real coffee experience
START YOUR DAY WITH OROSI
OROSI coffee is a blend of the highest quality Arabica beans, slow roasted by master Italian Artisans.
Shop Now
The #1 Coffee Roasters
OROSI helps me start my day properly and focus during my work. The smell is unforgettably delicate and delicious. I was also impressed by the eco packaging and loved the size of it - perfect choice for a gift.

Saule Kalykova
I simply cannot say enough great things about OROSI! I had always been a fan of coffee, but not a coffee fanatic – unti lOROSI. Now, I can't wait to wake up in the morning and get my day started with a hot cup of rich, dark coffee from OROSI Coffee Roasters. Admittedly, I don't know a lot about coffee, but I know what I like, and this is it! It is smooth, flavorful, and almost chocolatey without tasting burned or bitter. I also appreciate that they are so dedicated to protecting the environment and focus on sustainable shipping practices. It's nice to have a product that I love and a company that I respect.

Thanks, OROSI! -Laura Wilson
OROSI coffee has a very deep and rich smell that wakes me up every morning. My favourites are Ethiopian and Brazil, they have nice chocolate tones and are pretty creamy. I really like everything about this brand and would recommend OROSI to my friends because I truly enjoyed it.

Natalia Wilkie, Accountant
This company has single-handedly changed the way my family drinks coffee. As a self-proclaimed coffee snob, I am often at odds with my husband over his less than stellar coffee purchases in the grocery store. For my birthday, he surprised me with four bags of Orosi Coffee Roasters. To say I was skeptical is an understatement, but after one cup, I was hooked. This is an incredibly versatile roaster, with blends perfect for pour-overs, drips, or espresso. My husband has redeemed himself with Orosi Coffee Roasters, and I don't plan on buying my coffee beans from anywhere else.

Bravo! – Korri Allen
The coffee is delicious, the packaging is both adorable and recyclable, the company ethics and commitment to the environment is just awesome, the prices are great, and the service is unbeatable: What more do you want me to say?

I absolutely LOVE Orosi Coffee Roasters. – Joshua Levesque